VP of Software, R&D Scientist, Computer Vision Engineer Join the Core Team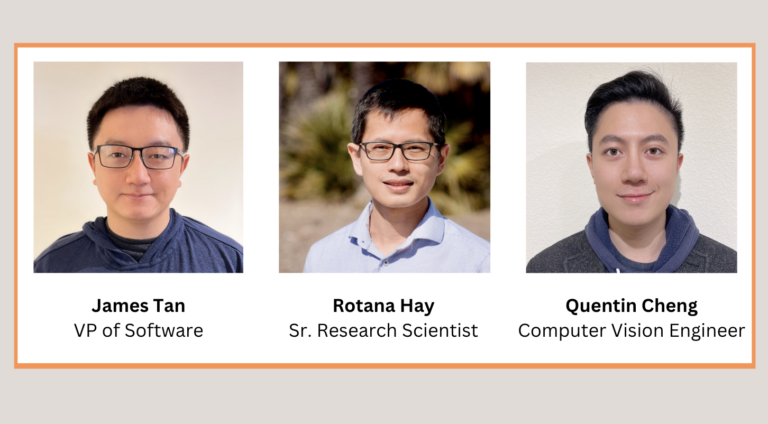 We are excited to welcome three new talented individuals to the AICrete team!
First, please welcome James Tan as our new VP of Software. With 15+ years of experience developing entire software platforms and products from the ground up, James brings a wealth of expertise to AICrete. His products have serviced hundreds of thousands of customers in various industries, including medical imaging, information security, publishing, music, chronic care management, and now concrete. James is a graduate of the University of California, Davis, with a degree in Biomedical Engineering, and he previously served as the Head of Engineering at Bodyport.
Second, we are pleased to announce Rotana Hay as our new Senior R&D Scientist. Rotana has had a truly international educational and professional journey, from a humble background as a countryside boy in Cambodia to earning his bachelor's degree in Civil Engineering from the National University of Singapore and his Master of Science in Concrete Structures and Business Management from Imperial College of London. He also holds a Ph.D. in Structural Engineering from the University of California, Berkeley, and has worked as a Technical Manager for a ready-mixed concrete supplier in Cambodia and as a Research Scientist and Laboratory Manager for the Advanced Materials & Building Efficiency Laboratory (AMBER Lab) at NYU Abu Dhabi. His extensive knowledge and expertise in concrete materials will be invaluable to our R&D efforts.
Finally, we are thrilled to welcome Quentin Cheng as our new Computer Vision Engineer. Quentin recently graduated with a Master's degree in Robotic Systems Development from Carnegie Mellon University, where he was a lead TA in the Intro to Machine Learning course and focused on building robotic systems with deep learning and artificial intelligence. Prior to joining AICrete, he worked for an agricultural drone startup, developing a computer vision solution for the precision spraying of palm trees. His expertise in computer vision, coupled with his background in mechanical design and engineering, will be instrumental in developing the next generation of transformative and practical products.
Please join us in welcoming James, Rotana, and Quentin to the AICrete team!